Design your own ad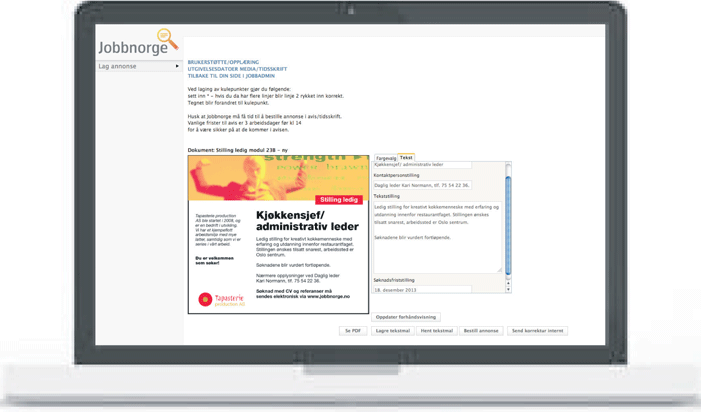 Jobbnorge has an online based ad builder where customers can create their own ads. The customer determines the number of templates and their design. They can see the finished result and then book their advertisement through Jobbnorge, which in turn completes the order. In their user account, the customer gets
access to the archive where all the previously announced ads are listed.

Advantages:
Helps you save time
Control of design and expression
No production costs
Ready-made templates in different sizes
Access to archives
One login for creating online and paper ad
Reservation of various media
Jobbnorge ensures quality control and effectuate the order
For further information, please contact Jobbnorge!